A couple of fun updates from us: Superlawyers!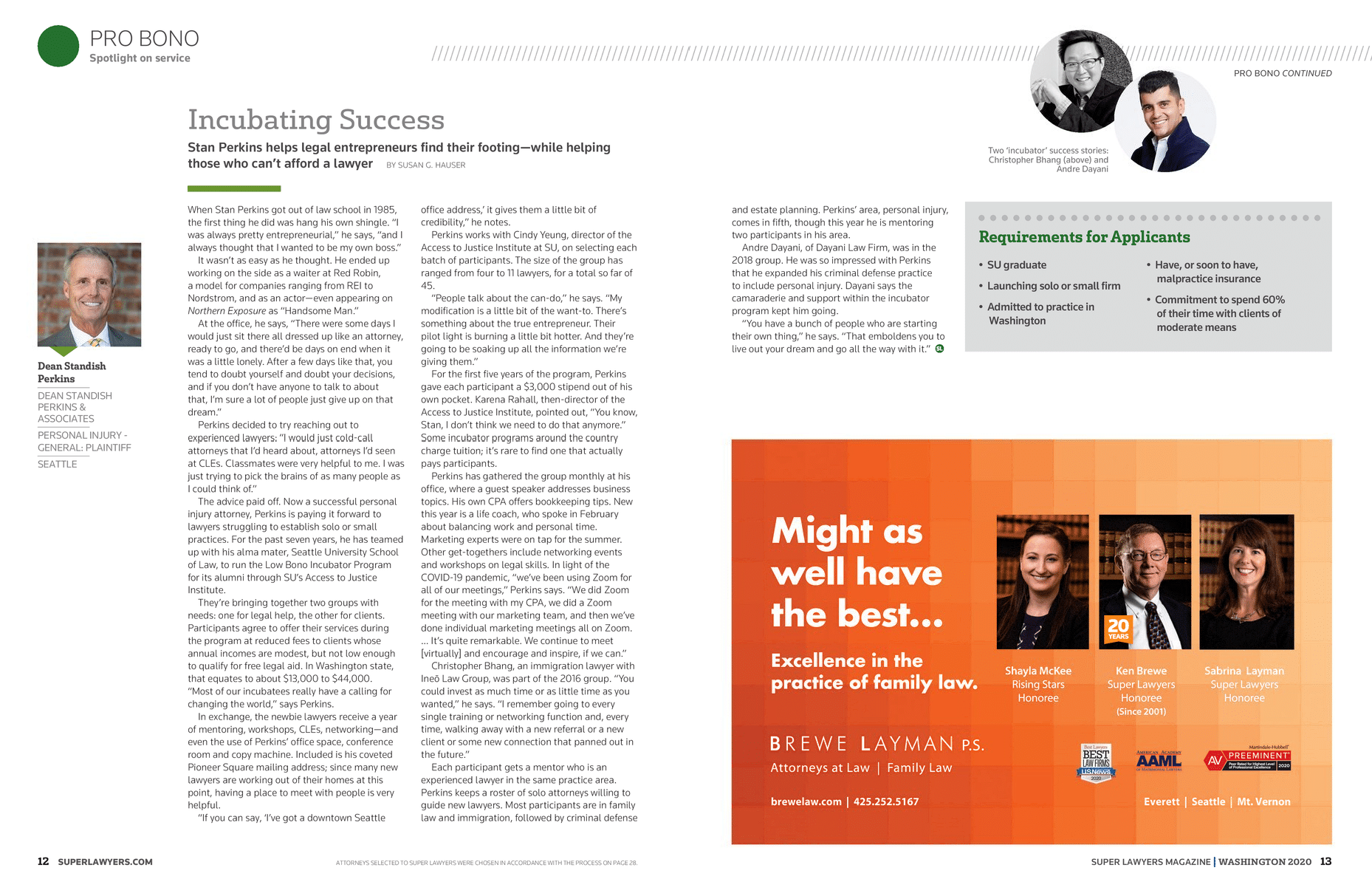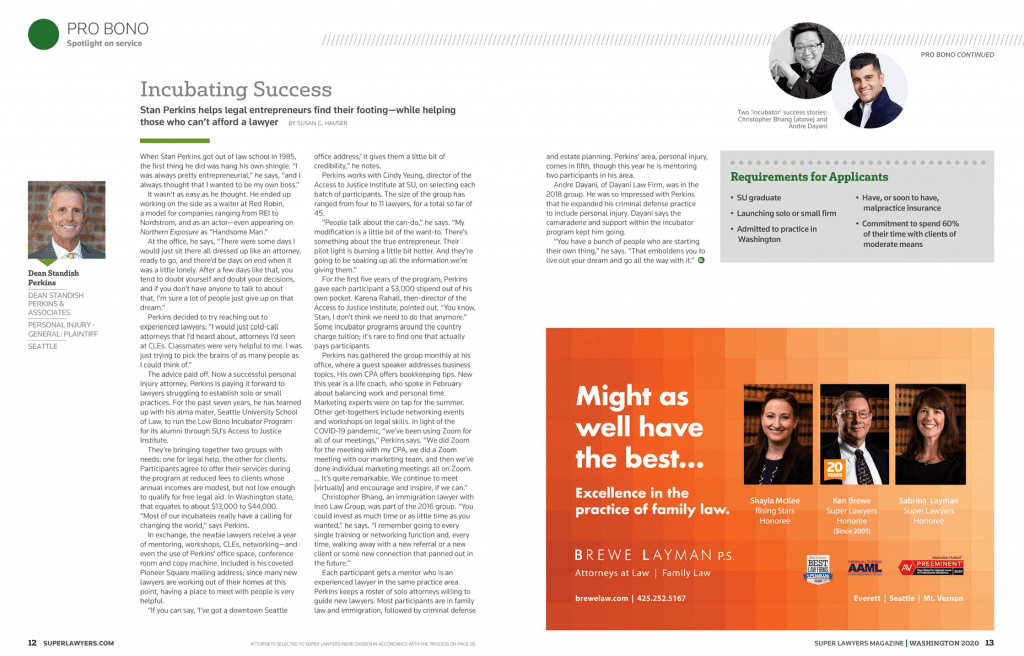 Andre Dayani was featured in the July edition of SuperLawyers Magazine! In the article, Andre talks about what it was like to start a law firm with the support of the wonderful Seattle U Law Incubator Program.  Big shout out to Cindy and Stan for their wonderful support in the program while Andre was kickstarting this firm.  The words still ring true for us: "Live out your dream and go all the way with it!"
And in other exciting news, Andre Dayani and Lauren Adler were BOTH nominated as Superlawyers Rising Stars for 2020!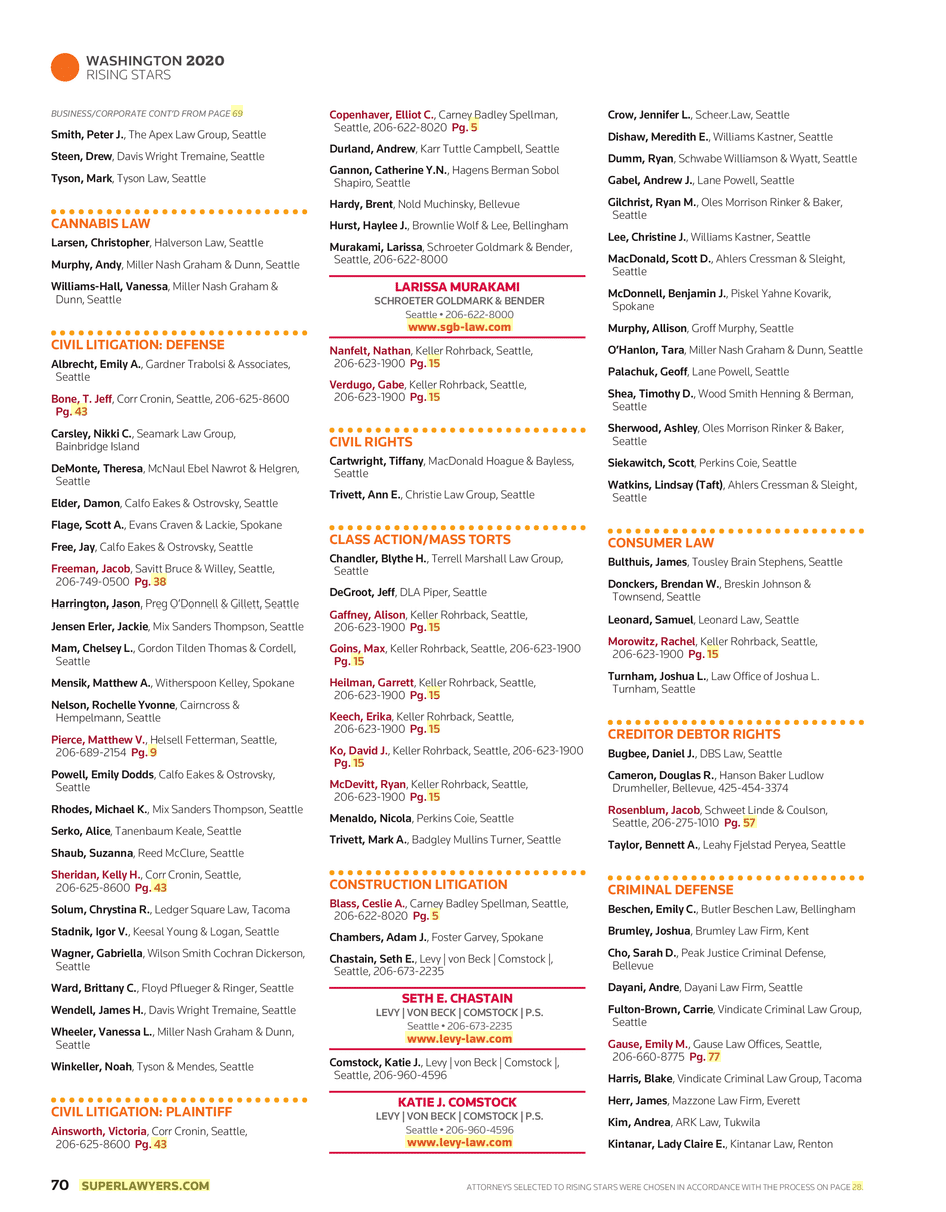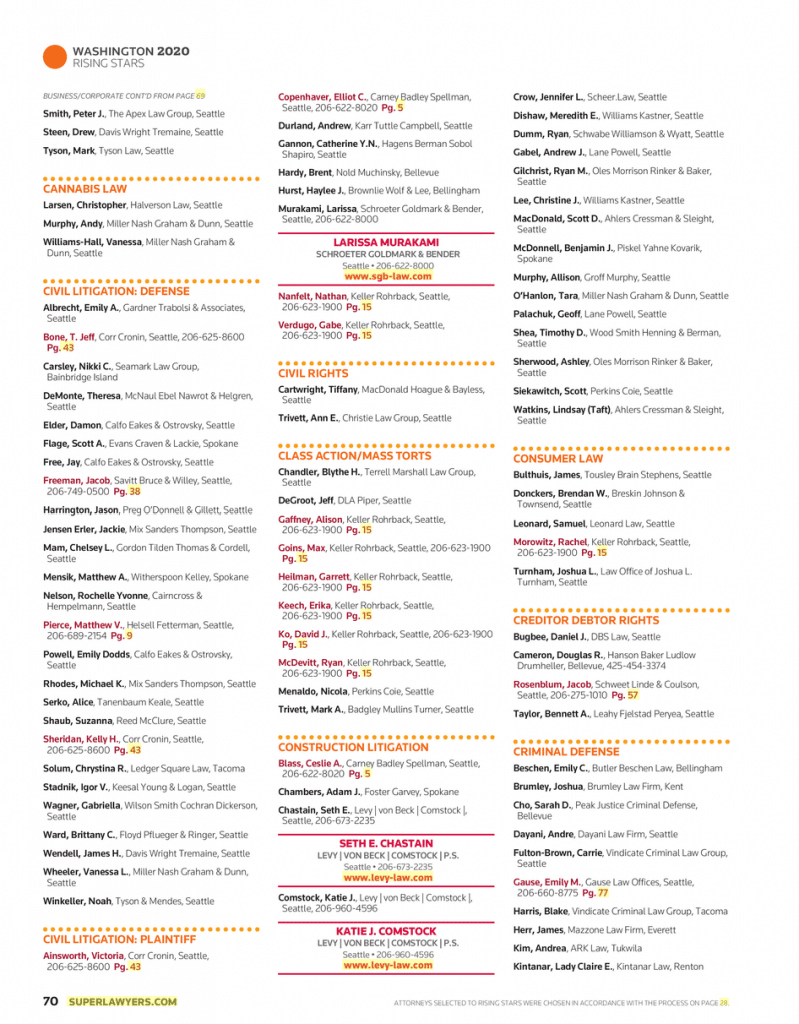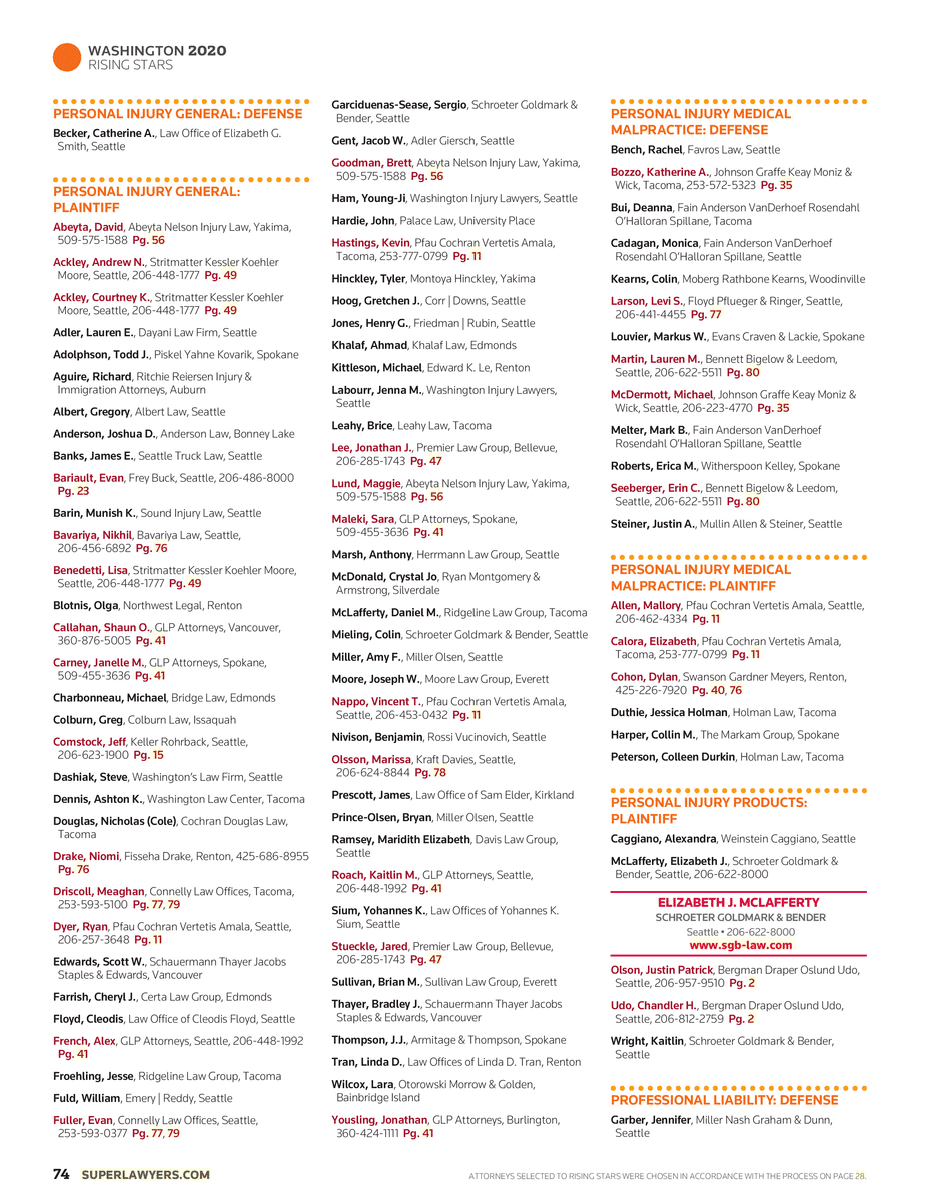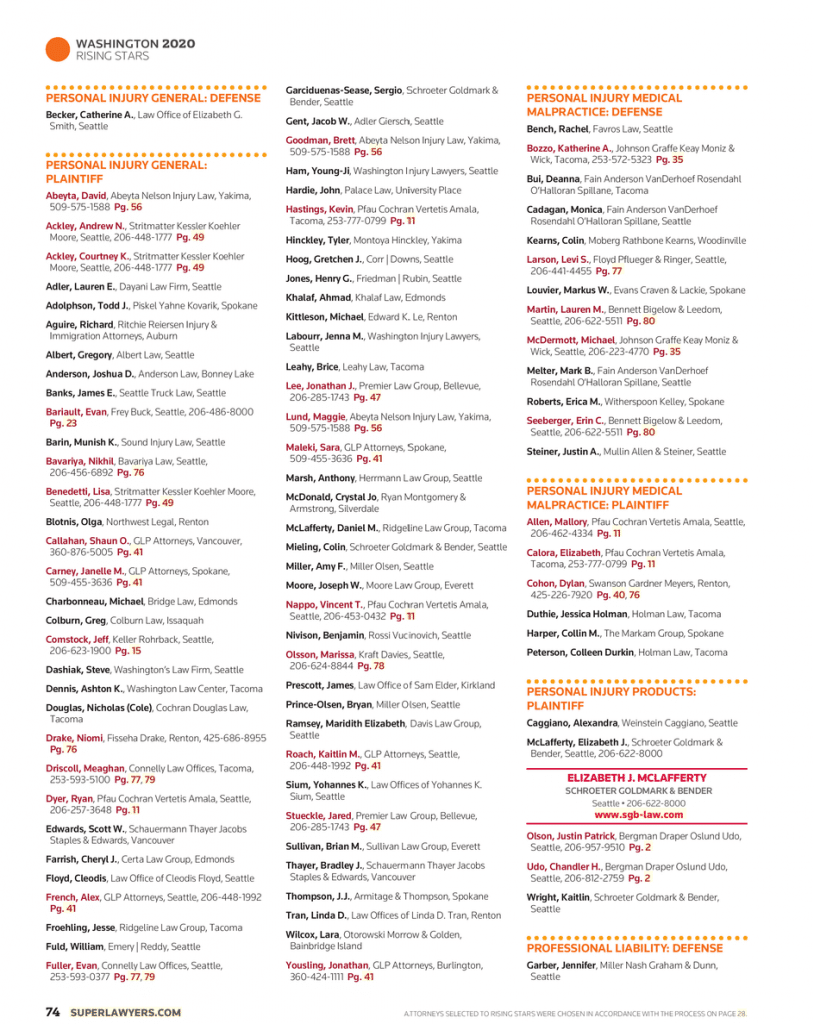 This was Lauren's third consecutive nomination for Rising Stars in the personal injury category and Andre's second consecutive year in the criminal defense category.  We are so proud to be selected by our peers as leaders in our fields.  We pledge to continue to do the best possible work for each and every one our clients because, at the end of the day, that's what we care about.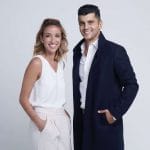 Andre Dayani and  Lauren Adler are the founders and lead attorneys at Dayani Law Firm. They offers free consultations in all criminal defense and personal injury matters.  Send them a message below or call directly for a consult at (206) 777-5627 
Comments are closed.